McKinney Heating And Air Conditioning Service Repair In McKinney TX
If you need the best in McKinney heating and air service to maintain your comfortable environment, you need Eastin Heating & Air! We're a family-owned business and we've been serving the great state of Texas since 1984. We've worked hard to be recognized as the industry leader in heating and air conditioning repair in McKinney TX.

A+ from the Better Business Bureau!
There are three things that offer proof of our sterling reputation:
1. Our A+ rating from the Better Business Bureau (BBB).
2. Our many glowing testimonials provided on our website.
3. Our 35 years serving the McKinney community.
When you require superb McKinney heating and air service — especially if it's an emergency — you can depend on us. We're available 24/7 for our customers for any AC or heating situation and we don't charge overtime.

Why Does Eastin Lead in McKinney Air Conditioning Service?
At the risk of being immodest… there are many reasons. Over the decades, we've added a lot of value to our service. Here are some excellent reasons to trust us with your business:
1. We employ and train the most courteous and competent repair professionals.
2. We offer valuable money-saving tips!
3. We offer a lifetime warranty on your compressor.
4. We'll give you a free ecobee digital thermostat with every purchase of a new unit.
5. We offer a 10-year parts and labor warranty on systems installed by us.
6. We offer exceptional duct cleaning services to make your air cleaner.
7. Excellent customer support on your air conditioning service in McKinney TX.
Eastin Heating & Air is the standout choice in heating and air service in McKinney TX because we care about our customers.

Contact Us for McKinney Heating and Air Conditioning Repair
Call us today at 972-278-0613 for your McKinney heating and air service.
If you'd like more information, please click here:
https://eastinair.com/highland-park-air-conditioning-repair-service/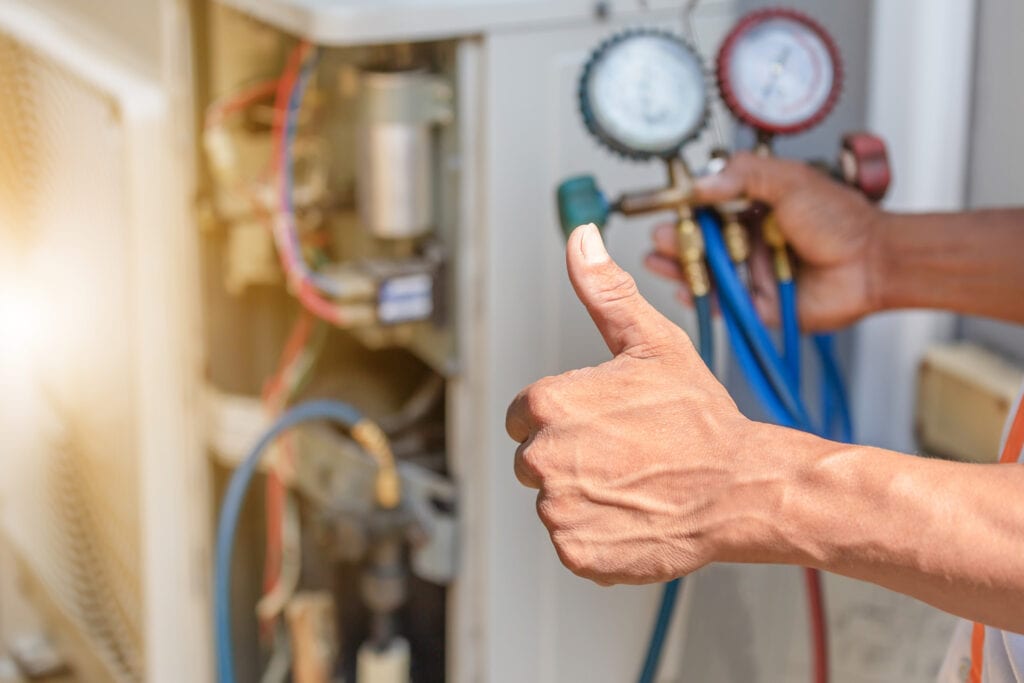 Get Started
Whether you need an assessment, repairs, or a new installation, we're ready to help!