McKinney AC HVAC Repair Installation Contractors Company In McKinney TX
Eastin Heating & Air has been the leading McKinney AC repair company since 1984. When you require the utmost professionalism from your repair technician, we are the trusted name in McKinney HVAC repair contractors.

Why Choose Eastin Heating & Air?
Let's face it. When your AC unit isn't working properly, there are two main things that are important: fast and excellent service! Our AC repair company in McKinney TX has an A+ rating from the Better Business Bureau and we won't rest on our laurels.
Here are some compelling reasons to choose us for your important AC maintenance and repair:
10-year parts and labor warranty on all systems installed by us.
Excellent tips and tricks to save you energy and money.
We are a family-owned business.
Our McKinney AC repair company is here for you 24/7.
We'd like to remind you that we do not charge overtime and our repair technicians treat your home like a castle. When you require the best HVAC repair contractors in McKinney TX, we're at your service in any emergency situation.

Your Dedicated McKinney AC Installation Company
At Eastin Heating & Air, we pride ourselves on our customer service. We've perfected the art of quality AC units over 35 years in serving the McKinney community. And don't forget… customers will receive a free ecobee digital thermostat with the purchase of a new unit!
Our repair technician will be happy to provide any tips on saving energy for your home going forward. After all, we're here to help you in any way we can. We stand behind our work with the aforementioned, industry-leading, parts and warranty because our goal is to be your go-to AC installation company in McKinney TX for life!

Contact Us Today
We are your 24/7 McKinney AC repair company.

Call us at 972-278-0613 to get back up and running quickly.
Please find additional information here:
https://eastinair.com/highland-park-air-conditioning-repair-service/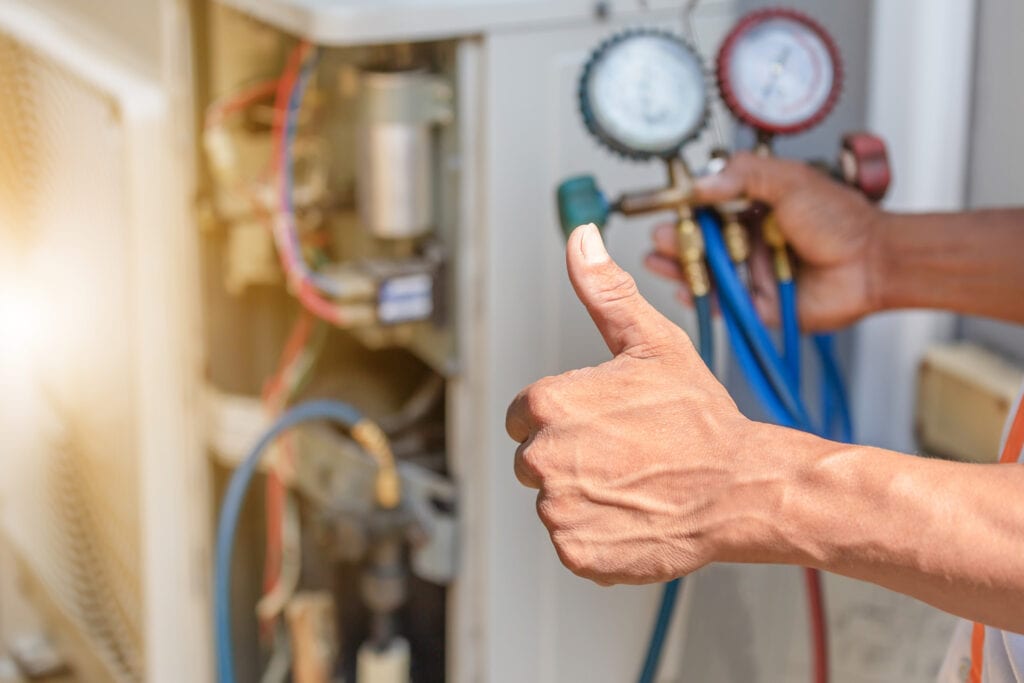 Get Started
Whether you need an assessment, repairs, or a new installation, we're ready to help!