Preston Hollow HVAC Repair And Installation
When your air conditioner goes out on a hot Texas day, you need fast, reliable service. That's why homeowners have trusted Eastin Heating & Air to be their Preston Hollow HVAC repair service for more than 35 years. Our local, family-owned business provides friendly, experienced Preston Hollow HVAC repair and installation to help you get the most comfort and value out of your system.

Our HVAC Repairs and Installations in Preston Hollow Are Backed by Our Guarantees
Whether we're installing a new AC for you or making a repair on your current unit, we know that you expect it to be done right the first time. That's why we offer the following:
One-year warranty on installations
Lifetime warranty on compressors
10-year warranty on all other parts and labor

Premier HVAC Repair Service in Preston Hollow
We provide 24/7 service because we know that no one wants to spend the night in a hot, muggy home. Our experienced, highly trained technicians can quickly and thoroughly assess the situation and determine what repairs are needed.
It's even better when we can prevent problems completely. That's why our Preston Hollow HVAC repair and installation company offers regular preventive maintenance service and equipment checks to make sure that your system is ready to go when you need it. We also do things like air duct cleaning to make sure that your systems are operating at their optimal level. This saves you from unnecessarily high utility bills and helps keep the air in your home as clean and pollutant-free as possible. We can even do a full home energy audit.

Contact Us Today
If you need our Preston Hollow HVAC repair and installation or any of our many other HVAC services, just call us at 972-278-0613 or fill out the convenient service request form on our website. We look forward to serving you and your family!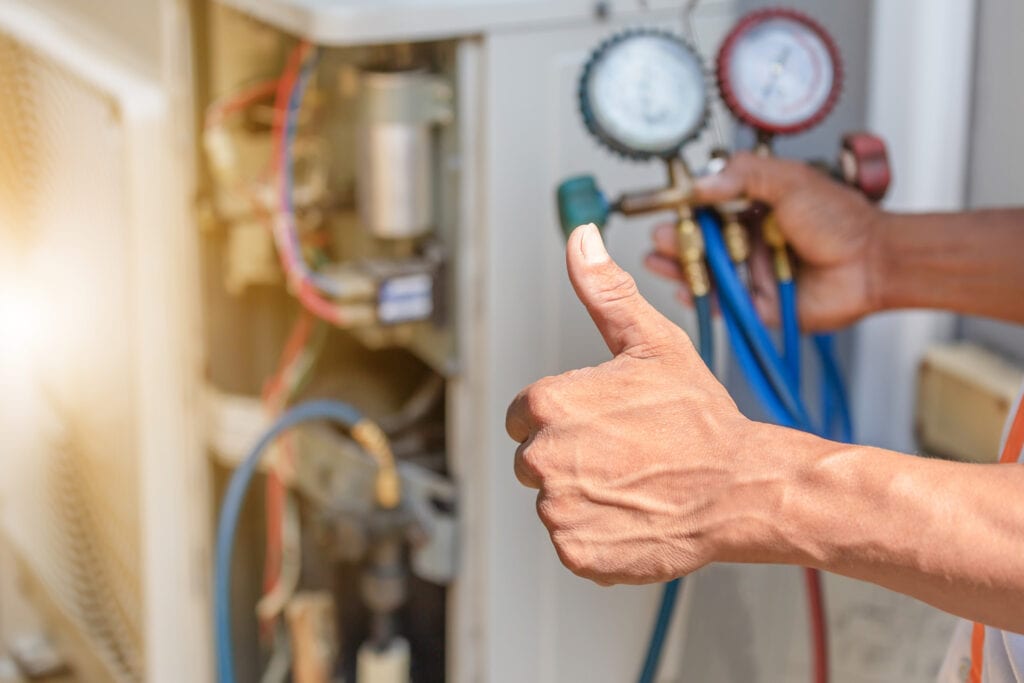 Get Started
Whether you need an assessment, repairs, or a new installation, we're ready to help!