Preston Hollow Air Conditioning Inspection
Homeowners throughout the area trust Eastin Heating & Air to provide vast, dependable repair for their air conditioning and other HVAC systems. However, we know that our customers would prefer not to have to deal with the inconvenience and expense of breakdowns and repairs. That's why regular Preston Hollow air conditioning inspections are so important.

What's Included in an Inspection?
At Eastin Heating & Air, our experienced technicians can do a system check of your Preston Hollow AC unit. Inspections can help ensure that your AC unit is ready to go on that first hot day of the year. During our AC unit inspections in Preston Hollow, we'll change your air filters, check the lines, coils and fluids and make sure there are no leaks.
We can also do a full HVAC inspection in Preston Hollow to make sure that not only your AC, but your heating and ventilation systems are in good shape. Our technicians can also make sure that all of your systems are running efficiently. It's a good idea to have a full Preston Hollow HVAC inspection at least once a year.
Other things you might want us to check during your Preston Hollow air conditioning inspection or full HVAC inspection can help you save significant money on energy costs. These include:
Duct cleaning
Sealing air leaks
Installing a programmable thermostat
Upgrading fan systems
And more.
Of course, you may not want or need all of this. You might just want a Preston Hollow air conditioning inspection once or twice a year so that you don't have to give any thought to your AC other than when to turn it on. Eastin Heating & Air has built a reputation over more than 35 years for honest, top-quality work. All of our labor and parts come with a warranty. We won't try to sell you a product or service you don't need.

Contact Us Today
If you'd like to schedule an air conditioning inspection in Preston Hollow before the summer heat sets in, give us a call at (972) 278-0613 or book an appointment on our website.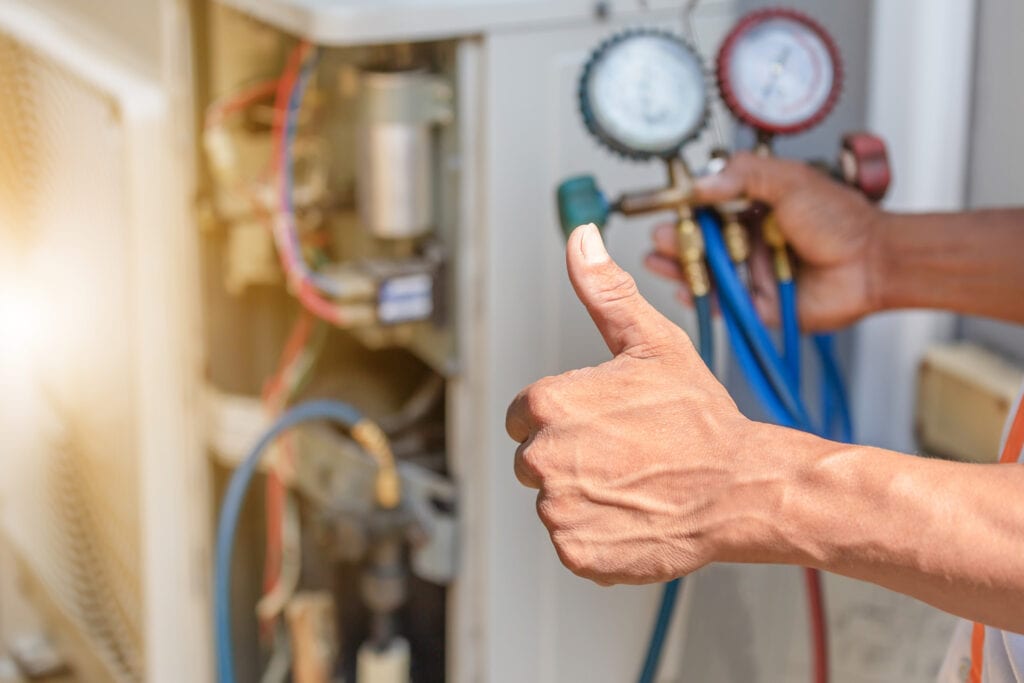 Get Started
Whether you need an assessment, repairs, or a new installation, we're ready to help!