Park Cities New Residential HVAC Installation
In the Market for Park Cities New HVAC Installation? Call Eastin Heating & Air
Stay one jump ahead of the season by shopping for your residential HVAC installation in Park Cities. There's nothing like a long, hot, Texas summer to get you hot around the collar. But if the heat and humidity are making you sweat, Eastin Heating & Air can solve all of your HVAC installation needs. Our company has been providing Park Cities residential HVAC installation to Dallas County families for over 35 years. We have proven time and again that we are the trusted HVAC sales and service company to turn to for all your heating and cooling needs.
When you need HVAC unit installation in Park Cities, you don't want to have to spend days or even hours waiting on an HVAC technician. Easton Heating & Air is very responsive to our customers' needs and provides efficient and speedy service to your residential location.
If you are looking for new HVAC installation in Park Cities, we offer a one-year warranty on all of our installations. Additionally, if you purchase an Amana HVAC unit, it comes with a lifetime warranty on the compressor and a 10-year warranty on other parts. Each Park Cities new HVAC installation also comes with a free ECOBEE digital thermometer as our gift to you.
You can continue to count on the company that has been doing Park Cities HVAC unit installations for the past three decades — Eastin Heating & Air. We take great pride in the high-quality services that we offer to the residents of Dallas County and will continue to meet all your HVAC needs. We are the company to call for both equipment servicing and Park Cities new HVAC installation. Need an estimate for repairs or a quote on a new HVAC system? Our number is (972) 278-0613.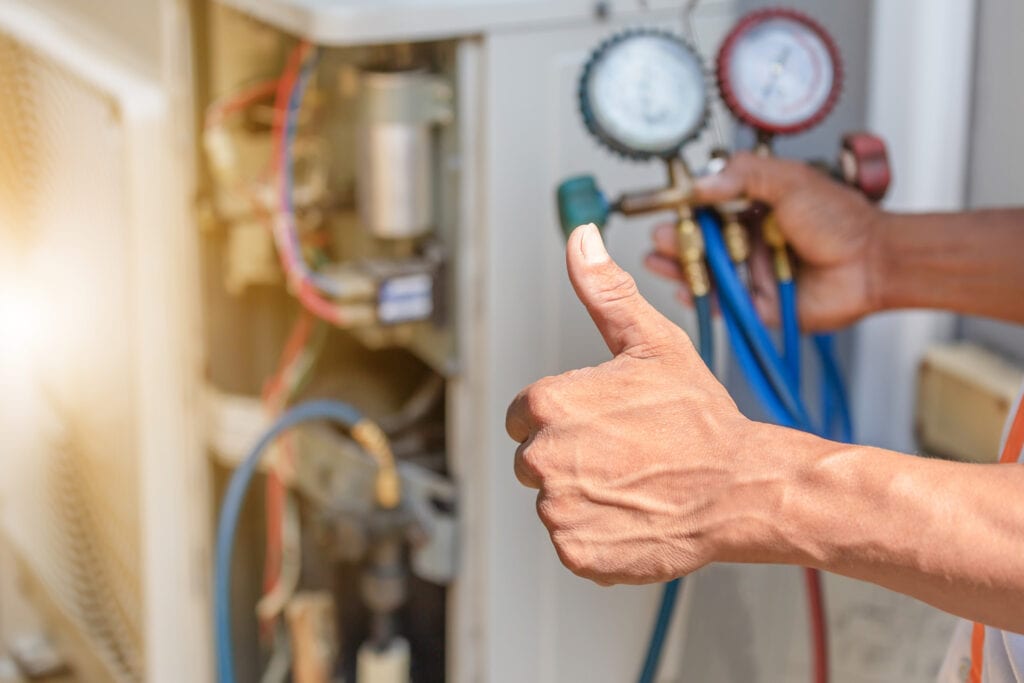 Get Started
Whether you need an assessment, repairs, or a new installation, we're ready to help!