Park Cities Air Conditioning Inspection
At Eastin Heating & Air, we've been serving customers throughout the area for over 35 years, and we enjoy seeing them. But we know they'd rather not have to see us. We get it! No one wants to turn on the AC on the first hot day of summer (or maybe spring) and have it not work.
That's why we recommend that our customers have regular Park Cities air conditioning inspections. Park Cities AC unit inspections by our highly trained technicians can help prevent breakdown, lengthen the life of your system, improve its efficiency and save you money.

Why Not Get a Full Park Cities HVAC Inspection?
We don't just do AC unit inspection in Park Cities. We know that it's equally important to have your heating and ventilation systems working properly and efficiently. That's why we recommend a complete HVAC inspection for Park Cities homes at least once a year to make sure that your AC, heating and ventilation systems are all working properly and efficiently. These inspections include:
Changing air filters
Checking lines, coils and fluid levels
Sealing air leaks
Duct cleaning
Checking the thermostat operation

Think of it as a "tune up" for your home.
Whether you're having a Park Cities air conditioning inspection or a full HVAC inspection, we can also do a full home energy audit where we check the attic, crawl spaces and air duct system to make sure that air isn't escaping your home and raising your utility bills.
We stand by all of our work, including our air conditioning inspection in Park Cities, with a 10-year warranty on all of our parts and labor. We have an A+ rating from the Better Business Bureau and many long-time customers who trust us with the comfort of their home and family.

Contact Us Today
If you'd like to schedule a Park Cities air conditioning inspection or you'd like a check-up of inspection or any or all parts of your HVAC system, give us a call at (972) 278-0613 or use the handy appointment form on our website.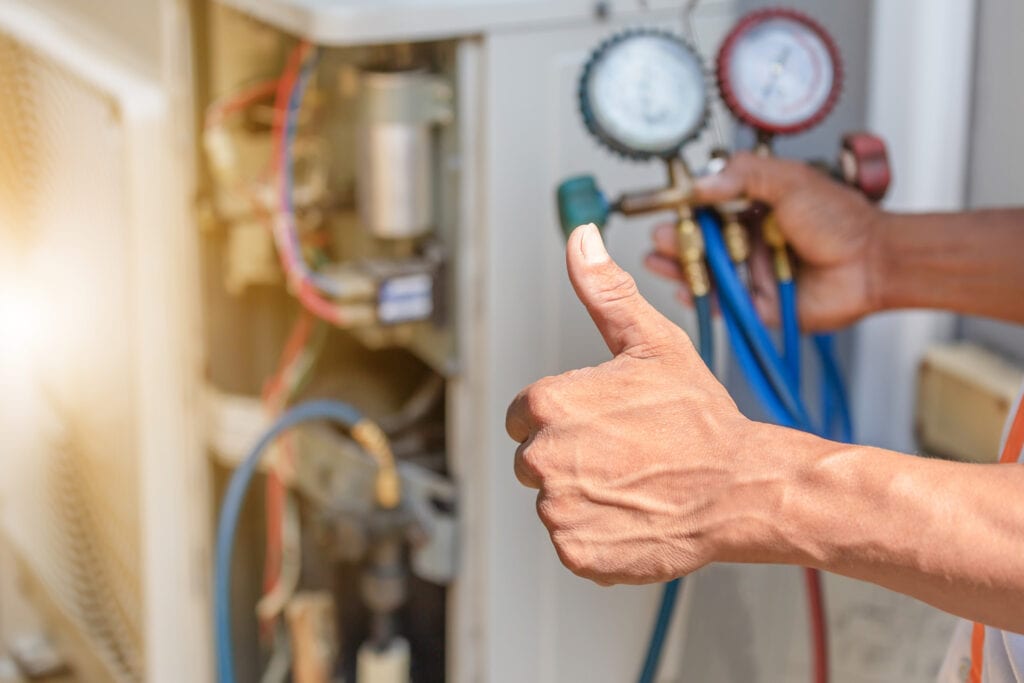 Get Started
Whether you need an assessment, repairs, or a new installation, we're ready to help!