Highland Park HVAC System Installation
It's easy to see why you need to turn to us at Eastin Heating & Air for your next Highland Park HVAC system installation. Our experience and professionalism mean you get highly trained installers who get the job done quickly and who exceed your expectations. There is a reason that our BBB-accredited company has an A+ rating, and we know you'll soon agree that we're the best option for HVAC installation service in Highland Park TX.

Highland Park HVAC Installation Companies: Going Above and Beyond
One of our goals with every HVAC system installation in Highland Park TX is to go above and beyond to give you the service you really deserve. We want to offer more and show you that we care about this community and that we care about our customers. A few of the ways that we do that with a Highland Park HVAC system installation include:
Offering a one-year warranty on installation jobs
Giving customers a free ECOBEE digital thermostat with the purchase of a new unit
Installing compressors that come with a lifetime warranty and offering a 10-year warranty on all other parts
In short, we stand behind our work. We stand behind the trusted brands that we use. We're so confident that you'll be happy with the HVAC installation service in Highland Park TX that we're willing to offer these warranties to give you peace of mind.
We have been in business since 1983, so we have more than 35 years of experience. All of that experience is on your side when you choose us for your next Highland Park HVAC installation service call. And it does make a difference. Call us today to find out how.

Contact Information
You can see why we're the best of the HVAC installation companies in Highland Park TX. Now all you need to do is set up an appointment for that Highland Park HVAC system installation. You can do so today by dialing 972-278-0613 or booking online. We hope to hear from you soon.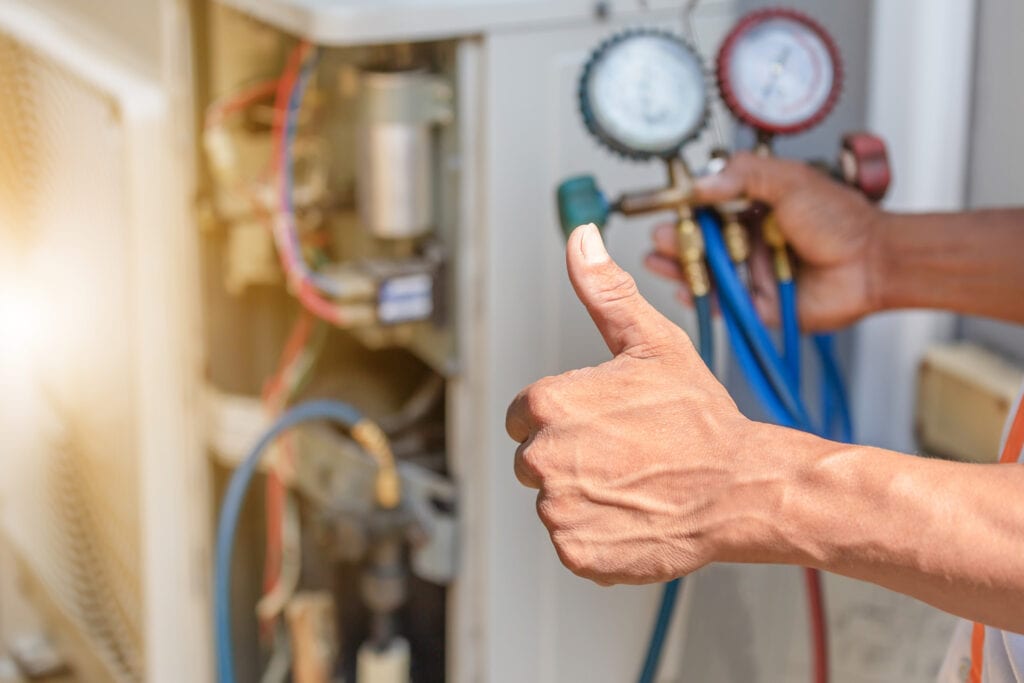 Get Started
Whether you need an assessment, repairs, or a new installation, we're ready to help!