Highland Park HVAC Repair And Installation
At Eastin Air, we offer the high-caliber Highland Park HVAC repair and installation services you need. We have been doing this since 1984, so we have the experience you're looking for and you know that we have tens of thousands of satisfied customers. You don't see that type of longevity without bringing your A-game to every single job. We put you first and we stand behind our work. When you call us for HVAC repair service in Highland Park TX, you know we can get your system running properly again. Your satisfaction is always our goal.

The Highland Park HVAC Repair and Installation Option
Other than experience and longevity, what sets us apart as an HVAC repair service in Highland Park TX? A few of the perks you will find include:
We offer extensive warranties
We work with the best brands, parts and materials
We never charge overtime
We're here for you 24/7, ready to take on the HVAC repair and installation in Highland Park TX precisely when you need us
Our customer service is second to none
Communication is always easy and our teams are friendly and approachable
We offer energy-saving tips to help you save money
If you buy a new unit, you get a free ECOBEE digital thermostat
With these perks, we can do it all. If you need Highland Park HVAC repair service options today, we're here to help. If you want to look into preventative maintenance to keep a breakdown from happening, we can do that as well. If you want a brand new unit, there's nowhere else you need to call.

Contact Us Today
For all of your Highland Park HVAC repair and installation needs, please contact us today. You can use the online contact form and we'll get back to you quickly, or you can just call now at 972-278-0613.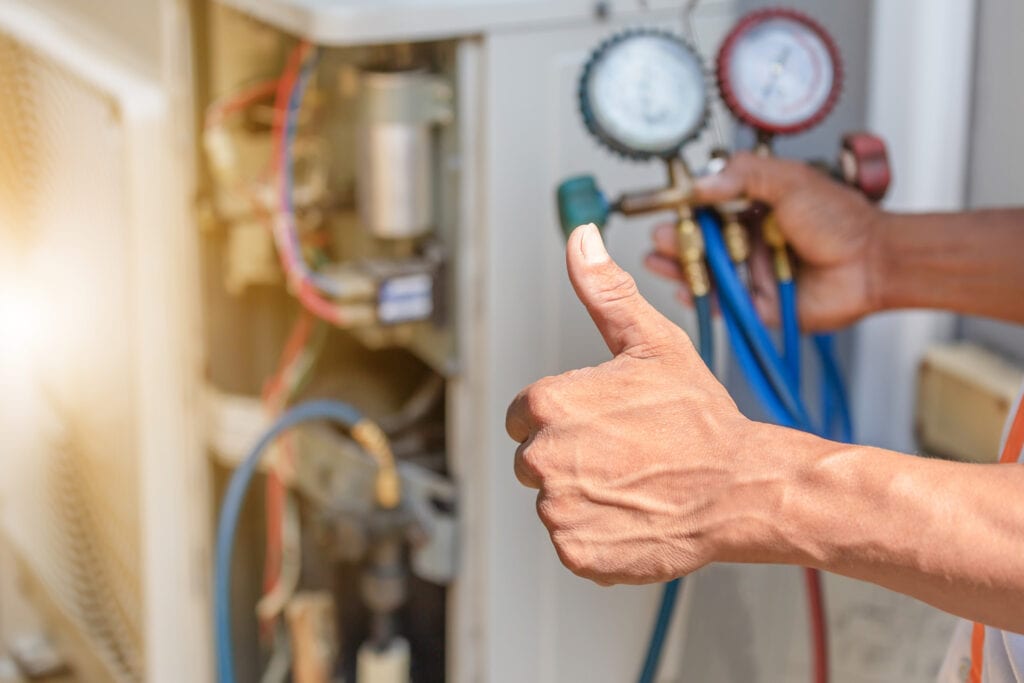 Get Started
Whether you need an assessment, repairs, or a new installation, we're ready to help!