Highland Park Heating And Cooling Repair
What sets Eastin Heating & Air apart as the best of the Highland Park heating and cooling repair companies? It begins with experience. We have been in business since 1984. With more than 35 years under our belts, we're uniquely qualified to make any repair and take on any job. You can trust that we know what we're doing and we have done it before. There is no substitute for experience, a fact that holds true with heating and cooling companies in Highland Park TX, and you'll see how valuable it is whenever we're on the job.

Your Top Highland Park Heating and Cooling Repair Option
It may start with experience, but that is not all that puts us at the top. We seek to stand apart from other heating and cooling companies in Highland Park TX in the following ways:
We offer extensive warranties that vary by job type.
We provide accurate quotes and transparent pricing.
We will give you energy-saving tips to help you save money and extend the life of your unit.
If you do need a new unit, we'll give you a free ECOBEE digital thermostat.
We do not charge overtime, so you get the same price whenever you call us.
We have service options 24/7, and we know that breakdowns do not happen on a schedule.
We do it all: installations, repairs, preventative maintenance and more.
Our dedication to being the best of the Highland Park heating and cooling companies has paid off. Not only have we stayed in business for more than three decades, but we have gotten the top honor from the Better Business Bureau: Their A+ rating. Contact us to find out how smoothly heating and cooling repair in Highland Park TX can really go when you get the type of service you deserve.

How to Contact Us
If you would like to schedule an appointment for Highland Park heating and cooling repair work or just learn more about our services, you can use the online contact form or simply call us now at 972-278-0613.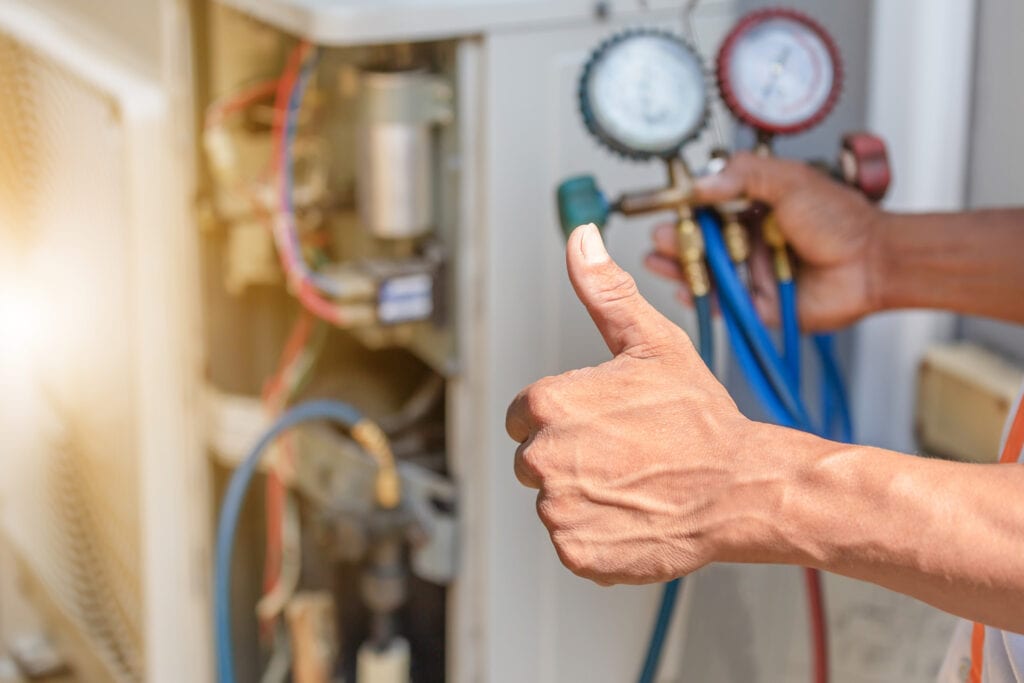 Get Started
Whether you need an assessment, repairs, or a new installation, we're ready to help!